Supporting Us
Citizens Advice Hart is an independent charity, funded by the local authority, donations by Town and Parish Councils and grants for projects, and we are very grateful for this support. In these difficult times, the day-to-day workload increases, and our local authority grants diminish. We are seeking financial help to ensure the continuity of this vital service in the community.
You may have used our services or know someone who has or you may need us in the future. You can help us by donating and supporting our local community in Hart. Every donation no matter how big or small makes a real difference.
Easyfundraising
Did you know that whenever you buy anything online – from your weekly shop to your annual holiday – you could be raising free donations for Citizens Advice Hart District Ltd with easyfundraising?
There are over 4,000 shops and sites on board ready to make a donation – including eBay, Argos, John Lewis, ASOS, Booking.com and M&S – and it won't cost you a penny extra to help us raise funds.
All you need to do is:
1. Go to the easyfundraising website and join for free.
2. Every time you shop online, go to easyfundraising first to find the site you want and start shopping.
3. After you've checked out, the retailer will make a donation to Citizens Advice Hart District Ltd at no extra cost to you whatsoever!
There are no catches or hidden charges and Citizens Advice Hart District Ltd will be really grateful for your donations. Thank you for your support.

Hart Lottery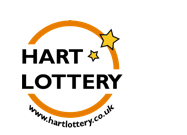 We have joined Hart Lottery. Buy your tickets today and enter our lottery for chances at weekly cash prizes. Please let you families and friends know they can support us by buying a £1 ticket for Hart Lottery. Please gamble responsibly