Supporting Us
Citizens Advice Hart provides free, independent, confidential and impartial advice to everyone on their rights and responsibilities. We help with a wide range of issues, including debt, homelessness, housing, employment, benefits, relationships, health, immigration, legal and consumer issues. It values diversity, promotes equality and challenges discrimination.
Citizens Advice Hart is funded by local authorities, donations by Town and Parish Councils and private donations, and we are very grateful for this support. In these difficult times, the day to day workload increases and our local authority grants diminish. We are seeking financial help to ensure the continuity of this vital service in the community.
You can help us by contributing to our service for our local community in Hart.
Ecclesiastical Movement for Good
We have an opportunity to win a donation of£1,000 through Ecclesiastical's Movement for Good campaign, 12 days of giving.
If you'd like to support us, please the button below to nominate us to be in with a chance to win a £1,000 donation.
Nominations are open up until midnight the day before each draw date.
Every weekday from the 6th – 21st December 10 charities will be drawn. That's £120,000 to 120 charities over 12 days.
Amazon Smile
Experience feel-good shopping
Shop at smile.amazon.co.uk and Amazon will donate to Citizens Advice Hart, at no cost to you. All you need to do is to choose Citizens Advice Hart as your nominated charity then always shop at Amazon through the Amazon Smile website – smile.amazon.co.uk.
Same products, same prices, same service.
Amazon donates 0.5% of the price of eligible purchases.
Hart Lottery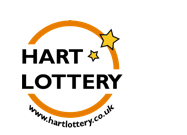 We have joined Hart Lottery. Buy your tickets today and enter our lottery for chances at weekly cash prizes. Please let you families and friends know they can support us by buying a £1 ticket for Hart Lottery. Please gamble responsibly