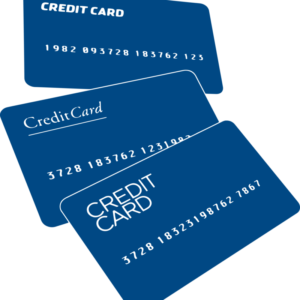 Money Advice Adviser (Trainee option available)
Hours: 22.5 – 30 hours per week (negotiable)
Salary: £24,000 per annum FTE (pro-rata £14,400 for 22.5 hours or £19,200 for
30 hours)
Contract: 12-month initial contract with potential for renewal
Location: Fleet office, flexible working
Responsible to: Advice Service Manager
Role description:
Citizens Advice Hart is looking for an experienced part-time money advice adviser, or trainee, who can interview face to face, by phone and by email, making a real difference in people's lives. The cost-of-living crisis and recovery from the economic impact of the Covid pandemic has meant that people are facing significant challenges to their finances, as well as dealing with increasing levels of personal debt. In this role, you'll have the opportunity to make a difference in people's lives by providing in-depth money and debt advice, primarily face to face and over the phone. We would like to hear from you if you are passionate about giving an effective service to those most in need.
Required skills:
You will need to demonstrate that you can engage skilfully with vulnerable and distressed clients.
You will have experience in giving debt advice and ideally will have been trained in this role, although we welcome new trainees, as full training can be provided.
Good communication skills, both written and verbal, are essential, as is the ability to effectively communicate with our clients using a non-judgemental approach.
You must have numeracy skills sufficient to compile accurate financial statements and to calculate benefits.
This role is funded by Hart District Council and aims to provide a 'fast track debt' pathway for clients who are in need of full advice for debt and homelessness prevention.
What we give our staff:
One of our key strategic objectives is to make Citizens Advice Hart a 'great place to work and volunteer'. We provide an Employee Assistance Programme for all paid staff, including a confidential help line, counselling and other benefits, and prioritise learning and development to both fulfil individual potential and meet our strategic plan objectives. We also foster a supportive team approach, which is reflected in our behaviours to each other, including wellbeing and dignity at work. Our Trustee board ensures that our workplace is healthy and safe, and reviews policies to ensure they are fit for purpose and available to all. We conduct an annual people survey, which gives us feedback about how we can improve our support to those who work and volunteer for us, and we hold regular team meetings to improve communication and teamwork. 
The Citizens Advice service values diversity, promotes equality and challenges discrimination. We encourage and welcome applications from people of all backgrounds. We particularly welcome applications from disabled and Black, Asian and Minority Ethnic people, as they are currently underrepresented in our workforce.
If you like working in a dynamic and friendly environment to support the local community, we would love to hear from you.
Please contact Louisa Crowsley at servicemanager@citizensadvicehart.org.uk for further details, or complete the application form below.
Closing date for applications: 9am, Monday 20 March 2023
Shortlisted applicants will be invited for interview.