Citizens Advice Hart sees a wide range of clients presenting with varied issues. The problems we advise clients on allow us to analyse the wider social and economic trends happening both in our community and nationally.
Citizens Advice Hart sets out new ideas of ways to improve policy and service delivery for everyone by using the evidence from the cases we see locally. We do this as part of our commitment to campaigning for social justice for all.
No other agency sees the range of issues experienced by our clients which means that Citizens Advice is in a strong position to influence decisions taken by local bodies and also national organisations by working closely with government departments and local authorities. Citizens Advice Hart can spot trends locally and provide this evidence to the national body to form part of our campaigning activity to bring about policy change. One example of this was our contribution to the body of evidence created to get changes to the initial rollout of Universal Credit.
Citizens Advice Hart covers a largely rural district with an estimated 96,293 residents in 2018 living in 37,000 households.
By 2021 it is predicted that Hart will have 99,000 residents with the largest percentage increases in the 65- 84 years age group and in the over 85-year age group.
The cost of housing in Hart remains high both in the owner-occupied sector and the rental market which causes many difficulties for securing accommodation in the area.
The main issues Citizens Advice Hart see from clients are:
benefit queries
employment
housing
debt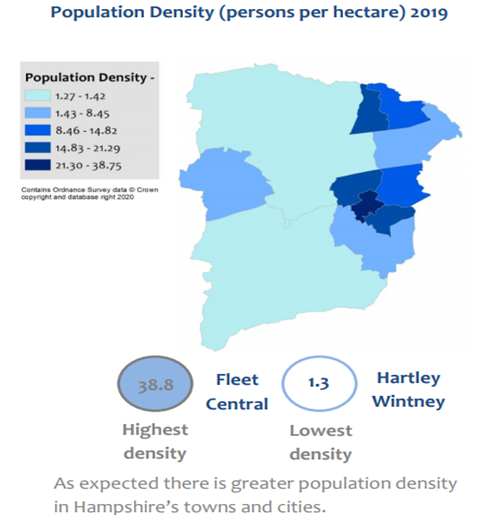 Currently with the Covid pandemic employment queries have risen sharply particularly around in general:
Redundancy
Pay and Entitlements
Dismissal
With the ever-increasing use of technology to access services Citizens Advice Hart is continuing to see increased numbers of clients requiring support to manage their day to day lives.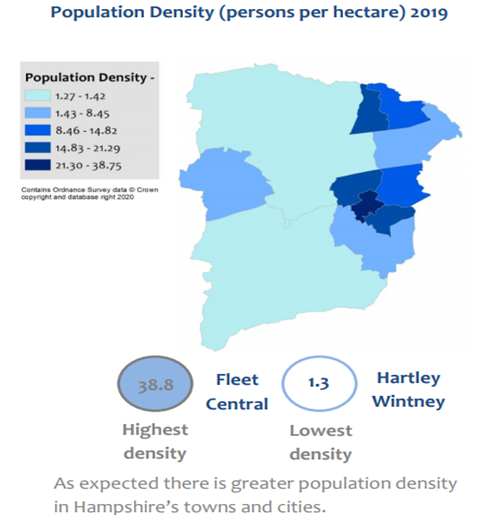 Image Source: Hampshire County Council population factsheet – Hart
If you would like to volunteer to become involved in our Research & Campaigning work at Hart Citizens Advice we would love to hear from you. You really can make a difference to the lives of people in your community and get involved.